Last updated on January 5th, 2023 at 04:54 pm
So you think you can run a successful restaurant? But do you have the right attitude to really succeed? I've filmed 100+ episodes of Restaurant:Impossible and have seen first hand how the wrong attitude of a restaurant owner can doom a restaurant. Stubbornness (ego), lack of passion and disrespect can tank a restaurant faster than a bad menu or tired decor.
I can teach folks how to run their business more efficiently. I can teach them how to prepare better food. My design staff and I can make your restaurant look and feel more inviting. But attitude is the hardest component to change. It's impossible to instill a hard work ethic with your staff if they don't feel your passion for the business. And if you as an owner/manager of a restaurant don't have the right attitude, your poor outlook will filter down to your staff and customers.
I talked a bit about attitude in a previous blog post I wrote for Easy Ice and I want to expand upon that today.
Attitude 1: Passion for the Restaurant Business
If you don't have a passionate attitude for what you're doing, you're basically saying "I don't care". And if you don't care, why even bother?
It takes a huge amount of dedication, sacrifice and passion to make a restaurant work. Passion is not a feeling you have when you "feel like it" or when things are going well. It's the core attitude that must be sustained day after day in order to achieve success.
Sure you love food and feeding people, but that's still not enough. Are you excited to come to work everyday? If you're not, you need to ask yourself why and make changes… or get out of the business.
Owning a restaurant means you're away from your family a lot. Weekends, nights and holidays are often spent at the restaurant. Do you have a sustainable passion for your business even when it affects your personal life?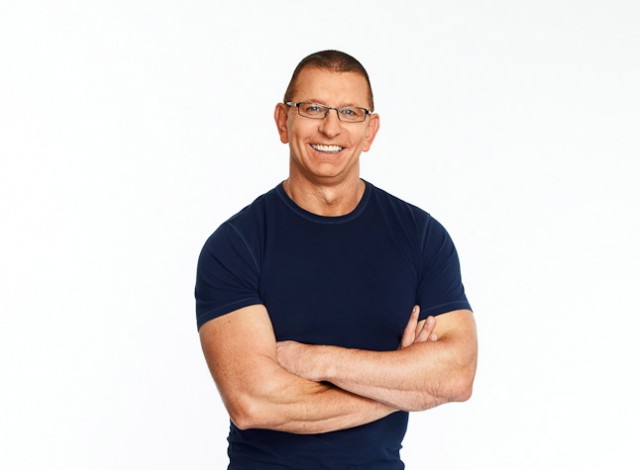 Sometimes people envision a hot-headed chef when they think of a passionate restaurant owner. And that's not what I'm referring to. Passion for your food and concept will get you through the ups and downs of running a restaurant. Passion for your customers means understanding their needs and wants. Enthusiasm, energy and respect for your staff and customers is the attitude I'm talking about.
Elvis Bencomo from Pasion Latin Fusion is a great example of a passionate restaurant owner. When I worked with him on Restaurant:Impossible last year, I knew he was going to succeed. Sure, we needed to make some changes to his menu and decor. But he was open to change and his attitude was stellar! My friends at Easy Ice recently checked in with Elvis (he uses their ice machine subscription program, as I recommended) and he reports sales are up 30% since he implemented my ideas.
Attitude 2: Lose the ego!
Remember Bill from the Coachlamp Restaurant and Pub?  His ego was standing in the way of his restaurant's success.  Bill claimed he wanted a restaurant that people in the neighborhood would frequent.  But when we asked folks in the community about the types of restaurants they'd go to and their answers didn't match Bill's vision, he blew them off with an "I know best" attitude.  His inability to admit that others may know more than him nearly put him out of business.
You need a confident attitude to run a lucrative business, but confidence and ego are totally different. Having an egotistic self-important attitude will not serve you or your business well. It's not possible to make any changes that can help your restaurant if your attitude is based in ego.
Sure, I'm a confident guy, but I know what I don't know and am willing to reach out to others for guidance. For example, I'm confident in my overall vision for the restaurants I save on Restaurant:Impossible, but I'm not a builder. I turn to Tom for his expert input when it comes to construction. The same goes for decorating. If my confidence was based on an egotistic attitude, I'd be trying to do everything and that wouldn't serve the restaurants I work with well.
Owning a restaurant takes passion, sacrifice, hard work and dedication. With the right attitude, you can achieve your dreams!