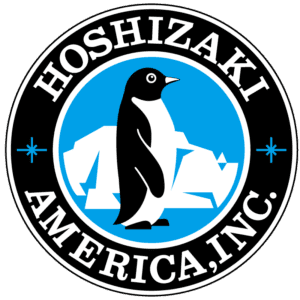 Hoshizaki Countertop Ice Makers
Whether you need a small ice maker for your deli or a water and ice dispenser for the office breakroom, Hoshizaki countertop ice makers can fit on most tabletop areas and are an excellent option for self-serve. Countertop ice machines require different filtration needs than standard, modular-style ice machines. Our team of experts installs the best possible filtration for your Hoshizaki countertop ice maker, so your customers and staff stay happy.
Learn More about our Subscription Program
---
Types of Ice for Hoshizaki Countertop Ice Makers
With an Easy Ice subscription, you can get a Hoshizaki ice maker along with preventive maintenance, cleaning, and repairs for a low monthly cost. We specialize in keeping Hoshizaki countertop ice makers in peak condition year-round. Our revolutionary preventive maintenance program keeps ice machines running more efficiently and increases their overall lifespan.