Easy Ice continues to grow and seeks an energetic Solutions Specialist to join our sales team in Scottsdale, Arizona. As the largest owner and operator of ice machines in North America, we are looking for a highly motivated self-starter to help us grow Easy Ice's customer base by building relationships with customers that represent the best fit for the Easy Ice service offering.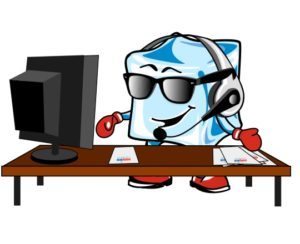 As a successful Solutions Specialist, you will drive sales using program and technical knowledge along with a well-developed power of persuasion to pair a prospect's business needs with the benefits of our one-of-a-kind ice machine subscription solutions. This role offers an exciting opportunity to help advance the business by consistently improving on the success of our customer on-boarding process. You will achieve this by approaching each customer with a long-term relationship in mind, and successfully transitioning them to our renowned Service Delivery Team for an excellent installation experience.
At Easy Ice, we view ourselves as an extension of our customer's operations team. As the first point of contact with our company, it is a Solution Specialist's responsibility to establish a positive foundation for lasting business partnerships with our customers. By providing fast, friendly, and expert advice, a successful Solutions Specialist will continue to grow the business responsibly while providing a customer experience that is unparalleled in the industry.
WHAT YOU NEED TO BE SUCCESSFUL AS SOLUTIONS SPECIALIST:
Previous sales and/or customer service experience, preferred.
Associates or Bachelor's degree in a related field desired, but not required.
Ability to learn about technical products/services and effectively convey them so prospects can make an informed buying decision.
Working knowledge of computer programs (Microsoft Word, Excel, Outlook, PowerPoint) and multi-line phone systems.
Possess exceptional verbal and written communication skills.
You can prioritize while working in a fast-paced environment.
You are organized, energetic and reliable.
You are self-motivated, disciplined and work well individually and as a team member.
You possess a desire to continually increase your knowledge of the industries we serve and products, services and processes our company can produce.
WAGE: $14.00 – $22.50 per hour, based on knowledge and experience, along with a comprehensive package of benefits including medical, dental, vision, retirement plan, short-term disability insurance, a flexible spending account and ample opportunity for career advancement.
Note: Your application is being directed to Stang Decision Systems. All applicants will be initially screened through Stang Decision Systems.