Last updated on October 26th, 2022 at 05:42 pm
landmarc, celebrity Chef Marc Murphy's renowned New York City restaurant, just celebrated their tenth anniversary at the original Tribeca location. With the success and popularity of landmarc's flagship eatery, the Columbus Circle location opened a few years later.
To learn more about landmarc's ascendency in the competitive NYC market, we reached out to their Wine and Beverage Manager, Red Boutaghou. Red has been running the beverage program at landmarc for 7 years and he has the scoop on what it takes to remain in vogue in NYC's ever-changing culinary landscape. We all know Marc from his appearances on the Food Network (Chopped and Iron Chef America), but Red really knows Marc.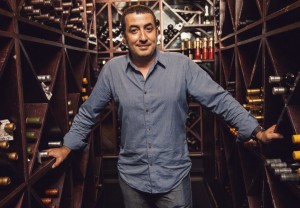 It was such a pleasure to spend time with Red. He loves his life and his job and has a great attitude. Red's enthusiasm for food, wine, landmarc and Marc Murphy is palatable!
The Iceologist: How did you come to work for Marc Murphy?
Red: I loved landmarc and would eat there frequently. Marc was bringing something new to New York City — huge menu choices and fair prices. I loved the place and met Marc. He hired me as his sommelier and beverage manager.
One of the things that sets landmarc apart from other NYC restaurants is our wine selection and the prices. Our markups on bottles of wine are what you'd find in a retail wine shop, not a restaurant. Guests are always surprised by our wine prices.
The Iceologist: I find it fascinating to read you studied mechanical engineering. How did you get into the restaurant business?
Red: My dad was in the restaurant and hotel business and I've always looked to him as an example. I worked in engineering for a couple of years, but the restaurant business was in my blood. The idea of working in restaurants is fixed in my head and I knew that had to be my career.
The Iceologist: How do customer expectations differ at a restaurant owned by a celebrity chef?
Red: landmarc has always been a neighborhood restaurant, even though the food is high-end. That's the way Marc wants it. Guests can walk in any time of day and get a table. We purposely don't book the restaurant with reservations because a big percentage of our customers are neighborhood people and we want them to feel welcome any time. They can show up on a Friday night without a reservation and only wait 20 minutes to get a table.
landmarc is like a home away from home. Guests can have a great meal with top-quality food and a nice bottle of wine for a reasonable price. landmarc's not your typical celebrity chef restaurant.
The Iceologist: You have 2 of our ice machine subscriptions. Why did you choose Easy Ice and how did you find out about us?
Red: Peter (Operations Manager) did his research and found Easy Ice. Your ice machine program has been the best thing ever! We're busy all the time and if an ice machine goes down, it's a big deal. We're serving 800-1200 customers per day and I can't be without ice. I don't have to stress ever about ice anymore! When we have any problems, your techs take care of it quickly.
The Iceologist: Have subscriptions simplified your operations over owning ice machines?
Red: By so much — you cannot imagine!
The Iceologist: What's landmarc's most popular icy cocktail?
Red: This season customers are gravitating towards rose sangria and Kentucky root. Root liquor, bourbon, old-school drinks with a twist (and plenty of ice).
The Iceologist: The menu is full of comfort food. What are some of the top sellers?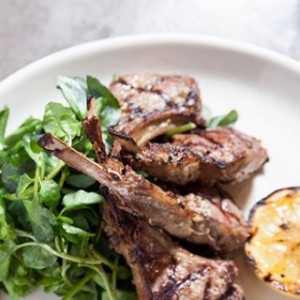 Red: For appetizers, right now it's the marrow bones and goat cheese profiteroles. Popular main course dishes are hanger & bistro steaks and lamb shank.
These mains are so good you'll dream about them all week & come back in a few days for the same dish!
The Iceologist: The NYC restaurant scene is competitive with new places opening everyday. What do you have to do to keep landmarc so popular?
Red: We just celebrated our 10-year anniversary in Tribeca and this location has been here 7 years. We're doing something right. We change the menu 2-3 times a year — just enough change, but not too much. We keep it bistro-style — easy, breezy, quality food and drinks at an amazing value. Our service is great and we've been doing it this way from day 1 — the way Marc wants it.
Compared to other NYC restaurants, our wine program and pricing can't be beaten. We don't do what other NYC eateries — which is to charge 3 times (or more) for a bottle of wine. We go with volume, not over-pricing, and that's what keeps our regulars coming back. We're open until 2 am and landmarc is where other restaurant workers come to hang out after their shifts.
The Iceologist: How often is Chef Marc there?
Red: Marc stops in almost every day. He comes in for a bite with his family and he is the nicest guy ever! Marc's amazing & to work for someone like this is outstanding! He makes me feel like I'm part of the family.
If someone on staff gets sick, Marc is the first one to call to see if they need anything. This actually happened to me and Marc called first thing in the morning to check on me.
The Iceologist: You are a fortunate man! Lastly, can you share a couple of operational tips that would benefit any bar or beverage manager?
Red: You always have to have your ears open to what customers want, whether that's food, wine, or cocktails. When people ask for something, it's for a reason. Our number one goal is to be of service to our customers.