Michael and Amy Barker embarked on an adventure when they bought a restaurant last year and renamed it, Magnolia Kitchen.  By making smart decisions, the Barker's have an American success story on their hands!
Honoring past traditions while updating the menu and decor, Magnolia Kitchen has become a favorite in the Flora Mississippi area.  Amy discusses their journey with Marketing Iceologist, Heidi.
The Iceologist:  Thanks for your time today, Amy.  Tell me a little bit about Magnolia Kitchen and how you got started in the business.
Amy:  My husband, Michael, and I bought this place from Roger and Grady Howell last year.  This had been one of Howell's locations for over 20 years and had many regular customers.*  Customers have loved this place for years so we've kept some favorites on the menu, like catfish and fried chicken, plus added new concepts and fresh items.  We bought a fantastic grill and one of our most popular items is simple grilled steak. It's not fancy, but it's perfect.
Another significant change is beer and wine.  Howell's didn't serve alcohol and now we're the only restaurant in Flora with a wine list.
The Iceologist:  Have you and Michael owned other restaurants?
Amy:  No. Actually, we both come out of the business world.  I'm still involved in the telecom industry and Michael still runs a customer service center.  We're different than other restaurant owners because we look at the business side of the restaurant and there are a lot of similarities to our other careers.  Quality and customer satisfaction are key.
We watch shows like Restaurant:Impossible all the time and see how restaurant owners throw their money away.  They don't seem to understand what poor decisions and poor cleaning habits will cost them in the long run.
The Iceologist:  You see a lot of that on Restaurant:Impossible.  In what way are you making smarter decisions?
Amy:  Our staff is well trained and put out an excellent product.  We decided to get an ice machine from Easy Ice instead of buying or leasing one.  When we bought this restaurant from Grady, he recommended we use Easy Ice and we couldn't be happier.
There's always so much going on in a restaurant, the last thing you need to worry about is ice.  When you find a company with a good reputation, like Easy Ice, you take advantage of that.  Ice is really important to our business — in the kitchen and in the drinks. Cleanliness is critical, as is the taste of the ice.
I just read that Robert Irvine is now on your team and I'm not surprised.  What you do and what Robert does are perfect compliments.
The Iceologist:  We think so too.  What do you like about your ice machine subscription?
Amy: I know if there's ever an issue with the ice machine, I can always call you guys for help.  Good customer service means a lot to me. We did have an issue and called you.  It ended up being our fault (user error!).  We had inherited an ice bin before we got our subscription from you, so we only subscribed for the ice machine, not the bin.
Well, Michael started seeing puddles around the ice machine and called your customer service group.  We went through the checklist together and couldn't figure out the problem, so one of your service guys came out.  It ends up that our ice bin had a crack in it — nothing wrong with the ice machine!  We ditched the old bin and got a brand new one from you. Easy Ice took care of it all and was very nice about it.
The Iceologist: That's what we like the hear!  So you and Michael have full-time jobs and the restaurant?  How do you do it?
Amy:  We actually have a funny blog on our website about balancing corporate life and restaurant ownership.  We have a really strong General manager and staff.  My dad's at the restaurant a lot.  He makes our famous homemade biscuits plus he's great with the customers.  Everyone in town (Flora, MS) knows my dad!
Michael and I are at Magnolia as much as possible.  I help with the front of house and Michael, who's a real foodie, helps in the kitchen.  Our kids (18 and twin 13-year-olds) also pitch in.  We're teaching them business skills and responsibility.
The Iceologist: An adventure for the entire family — cool!  What other changes have you made since you bought the restaurant?
Amy:  We've redecorated and filled walls with local art featuring historic landmarks and homes.  Customers enjoy a meal plus support the local economy.  And the artwork is a real conversation starter.
We're working with the Mississippi Artists Guild — we want to help local artists.  It's a win/win — we have walls lined with beautiful artwork and the artists make sales.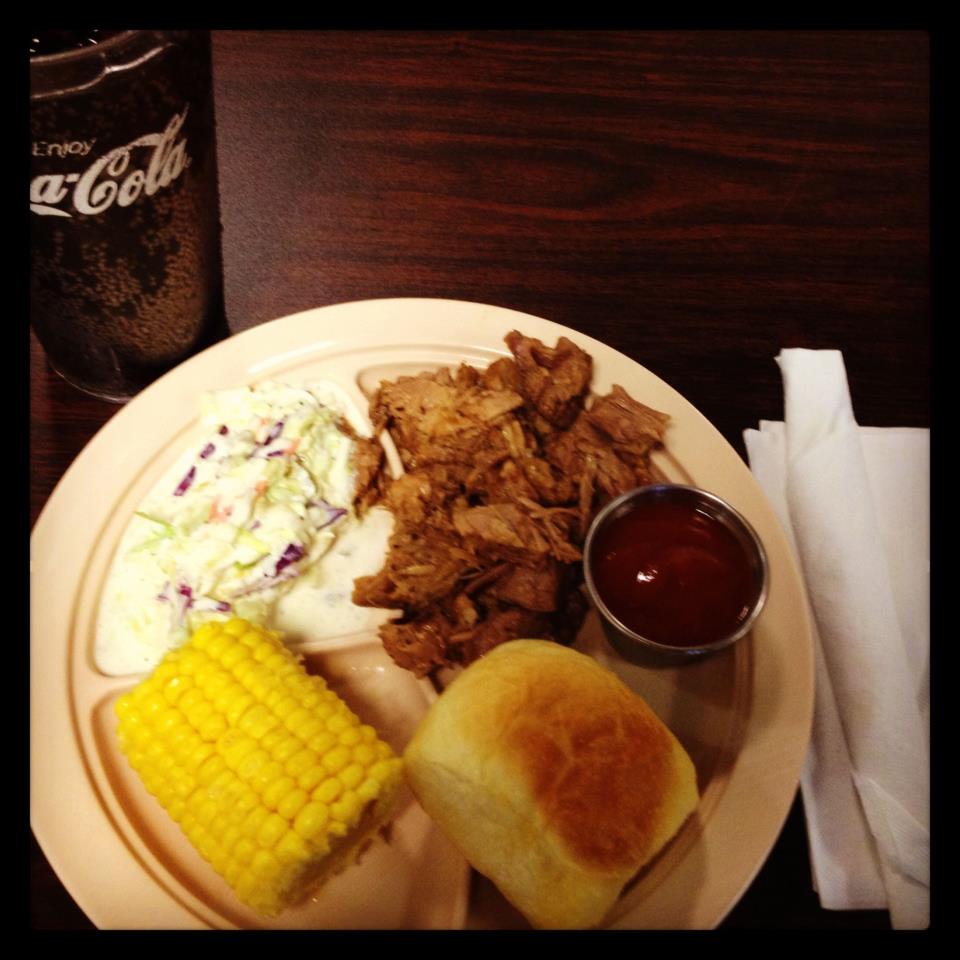 Our $9 lunch is a big hit.  It's fast, fresh, hot, and homey.  For nine dollars (including tax) customers choose from a choice of two entrees, choice of veggie or side (three options), homemade biscuit or cornbread, and dessert of the day.  We're making these specials all day so our lunch customers have very little wait time between ordering and getting their meals.
I have to tell you a funny story.  A customer came and asked the waitress about Easy Ice.  She brought Michael to talk to the customer and Michael said, "It's Easy.  It's Ice."  Michael asked the customer why he asked and he said he'd been following a Twitter conversation between our restaurant (@Magnolia_Chef) and Easy Ice (@TheIceologist).  I guess that proves twitter really works!
I really appreciate what you guys put out on Twitter. It shows you're really paying attention to the industry.
*Grady Howell still owns and operations Howell's Fish House