Easy Ice and celebrity Chef Robert Irvine invite you to visit Booth 217 at Southwest Foodservice Expo in Dallas, June 23 – 24, 2013.
About Easy Ice
Easy Ice is the only national provider of commercial ice machine subscriptions and we're revolutionizing the industry! Our unique subscription model is all-inclusive and affordable.  For as little as $4 a day our subscribers enjoy an uninterrupted supply of ice.  No Capital.  No Hassle.  Just Ice!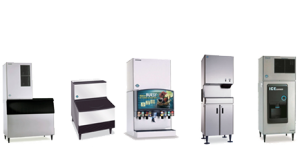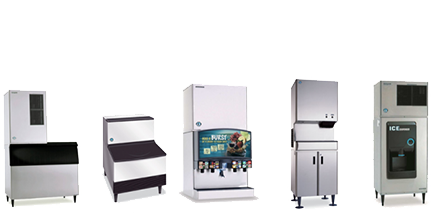 Celebrity chefs like Robert Irvine and Emily Ellyn use our subscription service instead of owning their own ice machines because subscriptions are Smart, Simple and Stress-Free!
Stop by booth 217 and take advantage of our Show Special: Order your ice machine subscription by July 15, 2013 and receive one month's service Free!
Stop by booth 217 and let us swipe your badge to qualify for our exclusive Southwest Foodservice Expo Show Special.
Sunday, June 23
2:15 – 2:45pm:  Restaurant Possible.
Using your restaurant as a platform for making a difference in your community.
3:15 – 3:45pm:  Celebrity Chef 101.
What does it take to become a celebrity chef?
4:15 – 4:45pm:  Your Restaurant Makeover.
Behind the scenes of television's most popular restaurant makeover show.
Talks are open to attendees on a first come, first serve basis.  Get there early to claim your seat!

Monday, June 24
Emily brings her unique culinary POV and infectious energy to Expo for the first time.  You don't want to miss the opportunity to meet this rising culinary star!
Questions for Chef Robert or Chef Emily?
Stop by the Coolest booth at this year's Expo!  Booth 217 is the place to chill!