Buy the Best Ice Machine for Sale in Charleston at the Best Price
If you need a commercial ice machine for your business, you're in the right place. Our inventory includes a wide range of production capacities and ice types from the industry's leading brands. Our team can help you select the perfect ice maker to fit your needs.
Our team is available to help you get started today.
You can give us a call or request a quote online.
Want an Energy-Efficient Ice Machine? Get One Here.
Hoshizaki and Manitowoc have been making energy-efficient ice machines for years. Both brands have Energy Star-certified models in their lineup, and we sell them in Charleston! Energy-efficient ice makers aren't just good for the environment. They're also good for your wallet, thanks to the savings they'll give your business on utility bills.
Ask us about our energy-efficient ice machine models.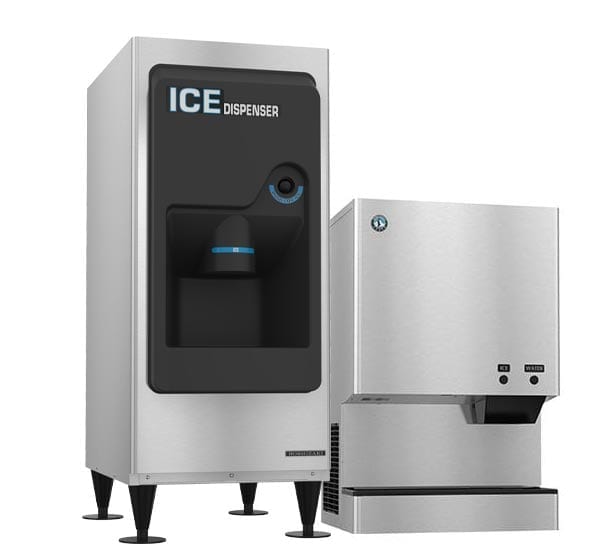 Ice Machines
for Sale in Charleston
Manitowoc and Hoshizaki ice machines that produce between 250-2,000 pounds of ice per day.
Our Ice Machines
Commercial Ice and Water Dispensers in Charleston
Whether you need a countertop ice and water dispenser or a hotel dispenser, we have what you need.
Dispenser Models
Ice Storage Bins in Charleston
No matter how much ice your business needs per day, we have a wide range of ice storage options at any size.
Our Storage Bins
Buy the Right Ice-Making Equipment for Your Business
Commercial ice machines are expensive. Avoid buyer's remorse with our help. We know ice machines so well, we'll successfully guide you in choosing the perfect one for your needs.
Our ice machines for sale in Charleston include:
Consumer-Favorite Brands

Hoshizaki, Manitowoc, and Scotsman make some of the highest quality ice machines, dispensers, and bins on the market.

The Full Range of Daily Production Capacities

We carry ice machines that make anywhere from 200 to 2000 pounds of ice a day.

Every Ice Type Available

Crescent, square, nugget, dice, flake, sphere—you name it, we've got it.

Energy Star Models

EPA-approved ice machine models to reduce your environmental footprint
For the Best Buying Experience, Choose Easy Ice
---
Our local sales team joined us from Hutto Refrigeration, a trusted local business that provided commercial ice machine services to Charleston for decades. One thing we all have in common? A commitment to delivering five-star customer service.
Ready to Buy an Ice Machine in Charleston?
Whether you know exactly what you want or need an expert's guidance, the Easy Ice team is prepared to help you get the right ice machine today.
3103 Meeting Street Rd, North Charleston, SC 29405