Automatic Icemakers has joined the Easy Ice family.

New name, same great people, same great service. Since 1960.
W
hether it's just another Saturday night, one of the city's many festival weekends, or a beautiful spring day perfect for playing at Lake Michigan, there are always plenty of customers to please at your Milwaukee business. A cold drink is essential to customer satisfaction, so your business needs a high-quality ice machine in Milwaukee. Luckily for you, Easy Ice offers an ice machine subscription program that can't be beat.
Easy Ice can help you out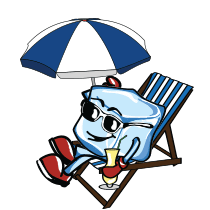 Leases
All-inclusive Ice Machine Leases in Milwaukee
Our commercial ice machine leases include commercial ice making equipment, service, cleaning, and repairs for one low monthly fee.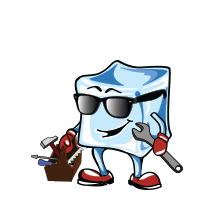 Service
Top-quality ice maker repairs, cleaning, and maintenance in Milwaukee
We offer full-service ice machine maintenance, cleanings and ice machine repair in Milwaukee and the surrounding areas.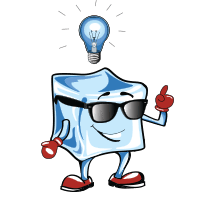 Sales
Top-of-the-line Hoshizaki and Manitowoc ice machines for sale in Milwaukee
We have the best Hoshizaki and Manitowoc ice machines for sale in Milwaukee. Learn about our line of machines, dispensers and bins below.
If you want to make your commercial ice machine in Milwaukee the most convenient piece of equipment your business uses, get it from Easy Ice. Our monthly subscription program gets a top brand ice machine in your door for a modest installation fee, and your monthly payment covers:
Twice-yearly preventive maintenance and cleanings
Repairs, including parts and labor
Backup Ice
We only offer our customers the best, so you can do the same: we carry Manitowoc and Hoshizaki ice machines, two of the most esteemed and expensive brands. Buying your ice machine in Milwaukee from one of these brands would cost you thousands of dollars but leasing from Easy Ice means getting the same great equipment for an affordable monthly payment.
Besides high-quality equipment, we also offer the only all-inclusive ice machine subscription in Milwaukee. Your subscription payment covers manufacturer-recommended maintenance visits twice a year and the cost of all repairs. Owning your ice machine in Milwaukee means coming out of pocket for those unavoidable bills; the Easy Ice subscription program saves you money not only upfront but over time.
In addition to the relief of having your ice machine maintenance and repairs paid for, you can also rest easy knowing your equipment is in the qualified hands of an Easy Ice technician. We employ the most skilled, knowledgeable, and well-trained ice machine techs in the industry, and they'll make sure your ice machine is well-maintained to prevent breakdowns and dirty ice.
If and when your ice machine in Milwaukee does break down, Easy Ice will provide you with free replacement ice while our technicians fix the problem. You'll never have to leave your customers hanging with lukewarm drinks.
Whether you need an ice machine for a restaurant, healthcare facility, hotel, convenience store, or another kind of business in Milwaukee, Easy Ice offers the best ice machine solution in town. If you're ready to find out how easy and affordable acquiring an ice machine in Milwaukee can be, contact us today!
Subscription Program Highlights
Top Quality Ice Machines, Bins & Dispensers

Delivery & Installation

Preventive Maintenance & Cleaning

All Repairs, Including Parts and Labor
Professional Grade Water Filtration System

Complementary Breakdown Ice

Simple Ice Machine Upgrade Program

30-Day Cancellation for Qualified Customers