Easy Ice is the only national company with a presence in San Diego that 100% guarantees your ice supply and the ice maker's performance for its lifetime! Better than buying, renting or leasing commercial ice machines in San Diego! Subscriptions for ice machines are affordable and the most cost-effective ice machine solution in San Diego!
We're not just selling you an ice maker - Easy Ice is offering you a total solution to your ice needs.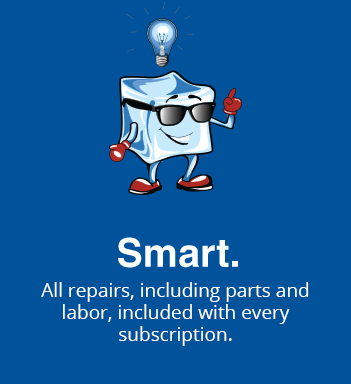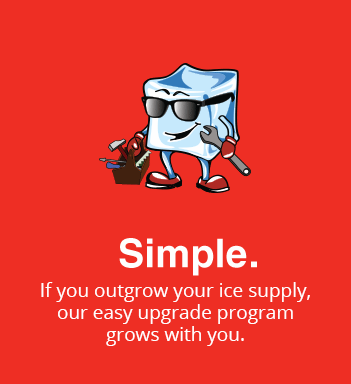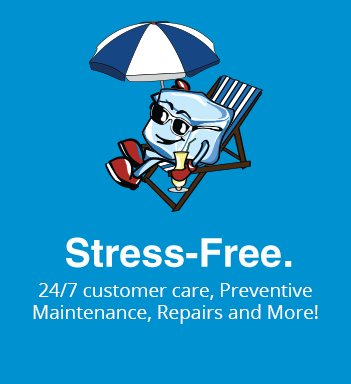 Restaurants in San Diego require a commercial ice machine on site. So do hotels, hospitals, convenience stores, marinas, golf courses, schools and universities, government facilities and health clubs.
It doesn't make sense to own ice makers. They take special care and maintenance to perform at optimal levels.  Plus, service and repair costs are expensive, and you're responsible for water filter replacements and cleanings.
Easy Ice is the simplest choice if your company is in need of commercial ice machines in San Diego.  Our comprehensive package includes Hoshizaki and Manitowoc ice machines (made in America), preventive maintenance, all repairs, free standard water filter replacements, and much more for an affordable monthly fee.
Not to mention, we offer free Breakdown Ice during ice machine repairs. That's right, if your machine is down, we'll provide ice while you wait for repairs to finish. If we can't get out to you, we'll reimburse you for any replacement ice you purchase.
Easy Ice has a team of highly trained technicians who make sure our customers' ice machines are always performing at their best.
Unlike typical leases for ice machines, qualified customers don't sign a term agreement!  You can cancel their ice machine subscription at any time with only 30 days' notice.  No penalty fees!  You won't find terms like these with a standard commercial ice machine lease!
With Easy Ice, we respect that your business needs change and we are here to support you.  As your San Diego company grows and you need more ice making capabilities, Easy Ice has a simple ice machine upsizing service (nominal one-time fee).  If you own, lease or rent an ice maker, this option is not available.
From Coronado to Santee, Mission Beach to El Cajon, Easy Ice is ready to provide your business with the best ice machines and best service in the San Diego area.
We're the only company that offers commercial ice machine subscriptions on a national level. And we serve the greater San Diego area including La Mesa, Imperial Beach, El Cajon, Rancho San Diego, Chula Vista, National City, and Lemon Grove.
Call us today and learn why smart business owners in Southern California are turning to Easy Ice for all their ice needs! Getting commercial ice machines in San Diego has never been easier!
Subscription Program Highlights
Top Quality Ice Machines, Bins & Dispensers

Delivery & Installation

Preventive Maintenance & Cleaning

All Repairs, Including Parts and Labor
Professional Grade Water Filtration System

Complementary Breakdown Ice

Simple Ice Machine Upgrade Program

30-Day Cancellation for Qualified Customers