Get the Best Commercial Ice Machine Service in Denver
If your business relies on ice day to day, it's important to keep your ice maker in great shape. You need an ice machine service company you can trust to perform cleanings, maintenance, and repairs perfectly. You need Easy Ice. We proudly provide the highest quality commercial ice machine care in the Denver area.
Our team is available to help you get started today.
You can give us a call or request a quote online.
We Treat Your Ice Machine Like It's Our Own
It doesn't matter where you purchased your commercial ice machine. When you hire us to perform maintenance or repairs, our technicians will do the job well, just like they do it for our subscription customers. You'll always get our best work, and our best is the best in Denver.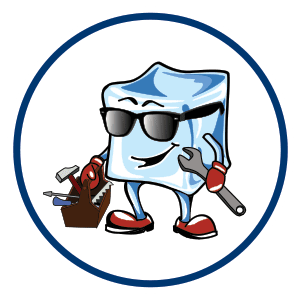 What We Offer Ice Machine Owners in Denver
We're your local ice machine experts, specializing in Hoshizaki and Manitowoc equipment. We've built a reputation for keeping commercial ice makers working well past the average 7-10 year life expectancy.
Here's how we do it:
Ice Machine Service from Ice Machine Experts

Easy Ice isn't an HVAC or refrigeration company. We're an ice machine company. Our technicians are highly trained commercial ice maker specialists who only work on ice-making equipment. They know how to clean your ice machine the right way and how to recognize mechanical warning signs that other people would miss.
Professional Cleaning and Sanitization

Nothing is more important than the health and safety of your customers and staff, which is why we take ice maker cleaning so seriously. Manufacturers recommend their ice-making equipment be deep cleaned every six months at minimum. Otherwise, the ice machine and bin can harbor slime, mold, and bacteria. We leave your ice machine squeaky clean after every maintenance appointment.
Preventive Maintenance that Works

Our technicians will change your ice machine's water filter, check the control box, look for leaks, and more at every single maintenance appointment. We catch mechanical problems before they start, prevent breakdowns, and prolong your ice machine's life.
Diagnostic Testing

If our technicians can't figure out your ice machine problem with a visual inspection, they'll run a diagnostic test that's sure to identify the issue. We won't give up until we know exactly why your ice maker isn't working. Our goal is to keep your ice supply steady and safe, and we'll always do what we can to meet that goal.
A Team of Technicians You Can Trust

We take pride in our fast response times and the level of support we give to our customers. We're available 7 days a week, 365 days a year to take your calls. If your ice machine breaks down or if it's long overdue for a cleaning, reach out to us anytime, and we'll schedule an appointment for you with one of our techs ASAP.
Leave the Ice Machine Care to Us
Don't stress over your ice supply in Denver. Let Easy Ice handle it. We'll make sure your ice machine is always in good working condition and your ice is clean and safe for customers. We'll focus on your ice maker, so you can focus on your business.
Make An Ice Machine Service Appointment Today
If your commercial ice maker is due for a deep clean or needs to be fixed, call on Easy Ice for the best service in Denver.
Regional Office: 5001 E 38th Ave Denver, CO 80207