Get the Highest Quality Ice Machine Service in Fort Myers
If you own a commercial ice machine, you need a service company you can trust in your corner. Choose Easy Ice for the best comprehensive preventive maintenance and repairs, performed by the most well-trained and experienced technicians in Fort Myers.
Our team is available to help you get started today.
You can give us a call or request a quote online.
Our Commitment to Service Customers in Fort Myers
Delivering the best maintenance and repairs is the cornerstone of our ice machine subscription—and we hold our technicians to that same standard when they're working on customer-owned ice machines. You can expect the same, excellent preventive maintenance and successful repairs as our subscription customers do. We'll always outdo our competition. Hire Easy Ice for your ice machine service needs and you'll never go back to HVAC and refrigeration companies again.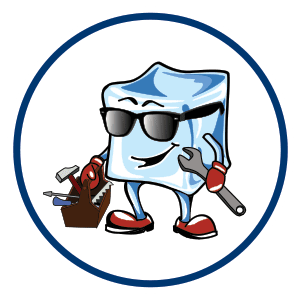 We'll Treat Your Ice Machine in Fort Myers Like Gold
Business owners often make the mistake of hiring a local HVAC or refrigeration company to handle their ice machine maintenance, or worse—they ignore ice machine upkeep altogether.
Don't be one of them. We offer expert ice machine service in Fort Myers at an affordable rate!
Here's what sets us apart from your other options:
The Most Qualified Ice Machine Technicians

When you hire us to take care of your ice machine, you know you're getting the best service from certified ice machine specialists. Our technicians aren't HVAC or refrigeration guys with only basic ice machine knowledge—they're commercial ice machine experts who only work on ice-making equipment. They'll clean, inspect, and fix your ice machine as only specialists can.
Effective Deep Cleaning

Our technicians deep clean ice machines and bins to the industry gold standard. We make sure your ice machine and bin are sanitized and disinfected properly, so you can stay confident in the cleanliness of your ice supply.
Preventive Maintenance That Works

Our preventive maintenance protocol consists of an extensive checklist that technicians complete at each appointment. They'll change your ice machine's water and air filters, inspect the control box, check for leaks, and more. Our maintenance procedure is so good, we average just one service call a year for our subscription customers, compared to the industry average of 3-4.
Diagnostic Testing that Works

If our technicians can't figure out why your ice machine is acting up with a visual inspection, they'll run a diagnostic test to identify the problem. They'll do whatever they can to get it running properly again, and won't leave you with an under-performing ice maker.
A Team in Fort Myers You Can Count On

Get the local customer service you need when you need it. We answer the phone 7 days a week and strive to send you the help you need as quickly as possible.
For High-Quality Ice Machine Maintenance in Fort Myers, Choose Easy Ice
If you're an ice machine owner, paying for ice machine maintenance and repairs is inevitable. Make sure you get your money's worth. Easy Ice technicians deliver the preventive maintenance and repairs your ice machine needs at the right price. With us, you'll never have to wonder if your ice machine has been cleaned and inspected properly or worry about the quality of a repair. We're Fort Myers' ice machine experts.
Schedule Your Ice Machine Maintenance or Repair in Fort Myers Today!
If it's been more than 6 months since your ice machine's last professional cleaning or the machine isn't making ice properly, let us know. We can help you ASAP.
3340 Royalston Avenue
Fort Myers, FL 33916