Buy an Ice Machine in Fort Myers for Your Business
Because commercial ice machines are expensive, long-term investments, you want to make sure you purchase the right one. Our local team of ice machine experts in Fort Myers can help you do just that. We can sell you the best ice machine for your business needs at the right price.
Our team is available to help you get started today.
You can give us a call or request a quote online.
Want an Energy-Efficient Commercial Ice Machine? Get One Here.
Our inventory of commercial ice machines in Fort Myers includes Energy Star-rated models from Hoshizaki, Manitowoc, and other leading brands. Paired with professional preventive maintenance, these energy-efficient ice machine models will save you money on your electric and water bills. They're also good for your local environment. Ask our sales team if one of our Energy Star ice machine models could work for you.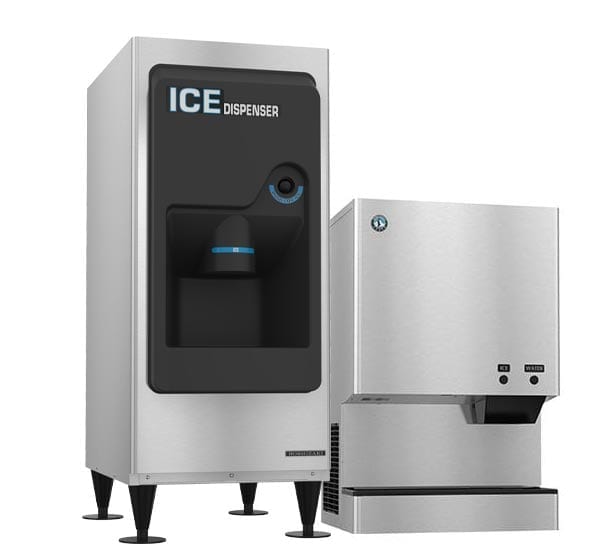 Ice Machines
for Sale in Fort Myers
Top-rated ice makers that produce between 250 and 2,000 lbs of ice a day.
Our Ice Machines
Commercial Ice and Water Dispensers in Fort Myers
Whether you need a countertop ice and water dispenser or a hotel dispenser, we can supply it.
Dispenser Models
Ice Storage Bins in Fort Myers
No matter how much ice your business needs per day, we have a wide range of ice storage sizes.
Our Storage Bins
Why We're the Best Place to Buy an Ice Machine in Fort Myers
Sure, you could buy your next commercial ice machine from another local retailer, from a food service equipment dealer, or even online.
But with Easy Ice, you'll have a team of ice machine experts to help you pick out the right model, the best customer service experience, the widest selection to choose from, and a final price you can feel good about.
We offer:
Commercial Ice Machines from Leading Brands

Hoshizaki, Manitowoc, Scotsman, Icetro—you name it, we carry it. And we have the bins and dispensers to go with the ice machines.

Full Range of Daily Production Capacities

Whether you need 250 lbs of ice a day or 2000 lbs, we have an ice machine for you.

Any Ice Type You Need

Our machine models include popular ice types like crescent and nugget, as well as specialty cubes like the extra-large square and sphere.

Energy Star-Qualified Ice Machines

These eco-friendly models are good for your bottom line and good for the environment.
For the Best Ice Machine Buying Experience in Fort Myers, Choose Easy Ice
---
Our local sales team knows commercial ice machines better than anyone else in town, and we're committed to making sure you're happy with your purchase. We'll provide a quick, easy, and pleasant buying experience and ensure you end up with the perfect ice machine, based on your ice type and daily ice supply needs.
Ready to Buy a Commercial Ice Machine in Fort Myers?
Contact us anytime to get the conversation started. Your ice machine quote is absolutely free!
3340 Royalston Avenue
Fort Myers, FL 33916