If you are ready to start a new Easy Ice subscription before June 30th and have the promotion code from our digital or print ads in Restaurant Hospitality, use it here for a free month's ice machine subscription!
If you are just learning about Ice Machine Subscriptions and why they are a smarter alternative to owning or leasing an ice machine, read on.
Our goal is to simplify your business's operations. We achieve this by providing our customers with the easiest solution to their ice needs: ice machine subscriptions. With an Easy Ice subscription, you'll have more time to focus on your business and less time worrying about your ice supply.
Commercial ice machine subscriptions are all-inclusive. For a low monthly fee (plus small setup charge), your company will always have ice in the bin — guaranteed!
Subscriptions are more cost-effective than buying or leasing ice makers. Why spend precious capital on a piece of equipment that will melt your profits with unexpected costs? Savvy business owners across the country are finding ice machine subscriptions save them money, time and stress.
Our subscription model for commercial ice machines is taking the industry by storm! Thousands for companies coast to coast are choosing subscriptions over leasing or buying ice machines.
Ice machine subscriptions include:
Top of the line, energy-efficient Hoshizaki commercial ice machine

Biannual preventive maintenance

Free repairs to the ice maker (parts and labor included)

Deep-cleaning/sanitation to the ice machine 2x per year

Free Breakdown Ice

2 Free standard water filter replacements per year

24/7 U.S.-based Customer Support

Peace of mind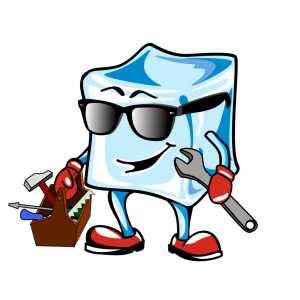 Predictable pricing and predictable service make subscriptions the smart choice for your company's ice needs. We've partnered with the most respected names in the business Hoshizaki, Ecolab and Reddy Ice, to ensure quality service and replacement ice for every ice machine subscriber.
We offer subscriptions for ice machines ranging from 200 – 2000 lbs of ice production per day. We have commercial ice machine models that produce square cubes, crescent shaped cubes, chewable (nugget) and flaked ice. Regardless of your ice needs, we have the right Hoshizaki ice maker model for you.
Ice machine subscribers include restaurants, hotels, corporate facilities, convenience stores, health clubs and hospitals. The price of subscriptions are so low that any business that depends on ice can afford an ice machine subscription.
Simply fill out the form and a sales rep will get back to you soon with more details. Don't forget to add your promotion code!
Your account will receive a service credit equal to one month's subscription fee at the beginning of your subscription's 6th (sixth) full month for each ice machine/bin combination that is included on your initial subscription.
Regulations:
To quality for promotion, all subscription paperwork must be completed and the Setup Fee paid by June 30, 2014.
The free month's subscription promotion is granted in the 6th (sixth) full month of service.
Your company must meet Easy Ice's ice machine subscription qualifications.
Free ice machine subscription service month is good for your first ice machine subscription only (which can include multiple ice machine/bin combinations).
Easy Ice retains the right to modify, terminate or in any way alter this incentive program including excluding anyone from participation at any time without notification.