Get the Highest Quality Maintenance, Cleanings, and Repairs for Your Ice Maker in Milwaukee
Commercial ice machines need professional, consistent, well-performed service. It makes the difference between safe and unsafe ice or enough ice per day and too little. It's important to choose an ice machine service provider who can deliver effective maintenance, cleanings, and repairs--and you've found one. Easy Ice goes above and beyond to offer ice machine owners in Milwaukee the care their equipment really needs.
Our team is available to help you get started today.
You can give us a call or request a quote online.
We Get Ice Machines to Last Longer
Commercial ice makers need to be replaced every 7 to 10 years on average. We've been doubling that lifespan for our customers' ice machines since we started offering ice machine service decades ago. If you want your ice machine to last as long as possible, leave the preventive maintenance to us!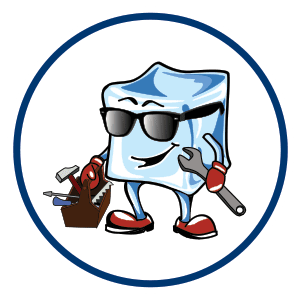 Why We're Your Best Option for Ice Machine Service in Milwaukee
We're a full-service commercial ice machine company that specializes in Hoshizaki and Manitowoc ice makers, bins, and dispensers--the equipment we sell and offer for subscription. No matter where you bought your ice maker or what brand it is, we'll provide you the same level of service we give to our subscription customers.
Here's what you can expect from us:
Ice Machine Service from Experts

Some ice machine owners make the mistake of calling HVAC or refrigeration companies to service their ice machine. While contractors with those companies may have a basic understanding of ice machine care, they're not experts like Easy Ice technicians. They only work on commercial ice machines, bins, and dispensers. They're highly trained and experienced with ice equipment, meaning they'll do a better job at cleaning and repairing yours.
Professional Deep Cleaning and Sanitization

Hoshizaki and Manitowoc strongly recommend their ice machines be deep cleaned every six months at minimum. Any less often than that and your ice machine could harbor slime, mold, and bacteria. Easy Ice technicians know how to clean commercial ice makers properly and will always leave yours spotlessly clean inside and out, when you schedule a cleaning and maintenance appointment with us.
Preventive Maintenance That Works

At every service appointment, our technicians change your ice machine's water filter, check the control box, look for leaks, examine the evaporator plate, and more. They'll notice signs of mechanical trouble before it turns into a breakdown and recommend next steps. With this level of preventive maintenance done every six months, your ice machine is sure to have a longer life.
Diagnostic Testing Only Professionals Can Run

If our technicians can't figure out what the problem is with a visual inspection of your ice machine, they'll conduct diagnostic testing. Returning your ice maker to perfect working condition is always our priority. We'll do what it takes to fix it successfully.
Dependable Service All Year Round

We're available 7 days a week and respond to your calls quickly. If your ice machine has broken down or isn't performing normally, we'll get a technician out to your business ASAP to repair the unit. We'll do everything we can to keep your ice maker clean and high functioning, so you can keep your customers satisfied.
We Pay Attention to Your Ice Machine, So You Don't Have To
When you hire professionals who take care of your ice machine the right way, you can relax. No more worrying about a dirty ice supply, no more wondering when the next breakdown might happen. That peace of mind is priceless. We're here to deliver it.
Contact Us for the Best Ice Machine Maintenance, Cleanings, and Repairs
Your search for high-quality ice machine care in Milwaukee is over. Make an appointment with one of our technicians today!
Regional Office: 4625 N. Ronald St. Harwood Heights, IL 60706