Easy Ice Program FAQs to Answer All Your Questions
Our team is available to help you get started today.
You can give us a call or request a quote online.
---
Easy Ice Program FAQs Answer Questions and Melt Away Stress
---
Our commercial ice maker subscription program is one-of-a-kind, so we understand you may have some questions about the specifics. Below are some of our Easy Ice program FAQs to answer any questions you may have about our subscriptions.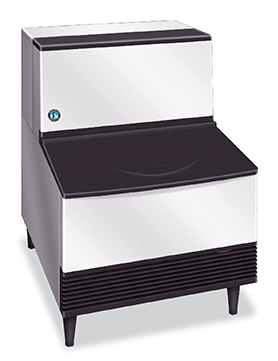 Learn How Easy Ice Meets the Needs of Your Industry:
---
Restaurants & Food
Service

From cooking preparation to salad bars, food displays to beverages, restaurants and food service businesses are uniquely dependent on a reliable food-grade ice supply. Learn more about restaurant ice solutions.
Hospitals & Healthcare
Providers

From hospitals to physical therapy clinics and physicians' offices, healthcare facilities must have a steady supply of clean, safe ice at all times. Learn how our full-service ice machine subscription program can benefit your facility.
Large Facilities

Whether you're managing a corporate campus, transportation facility, resort or university, you need cost-effective solutions for keeping employees and work crews cool and hydrated. Learn more about our ice supply program for large facilities.
Corporate Offices

Many corporate facilities require commercial ice machines on property for employees to use. Find out why corporate facilities managers and purchasing agents find our commercial ice machine offering better than owning or leasing.
Hotels

Commercial ice makers and dispensers are located in nearly every hallway and on every floor of a hotel. Find out why Easy Ice subscriptions are the logical choice for your hotel.
Manufacturing & Distribution

If you've got employees working in a plant or out on the road, you understand the importance of making sure they have access to water and clean ice. See how our all-inclusive ice machine subscriptions are an affordable solution for you.
No Capital. No Hassle. Just Ice.
---
Our program frees you from the responsibility of ice maker ownership. Instead, you get to focus on what matters most – serving your customers.