Paying a commercial ice machine repair bill can be a very frustrating experience for an ice machine owner. Trust us, its not always a great experience for the technician either. Ice machines are complicated so it is not uncommon to have repeat service calls, especially once the machine is more than a few years old.
That's why an Easy Ice Subscription makes sense to business owners that don't want the hassle and surprises of an ice machine repair bill. An Easy Ice Subscription includes:
A top of the line Hoshizaki commercial ice machine

Complimentary standard water filters (2 per year)

All preventive maintenance and ice machine repairs (no hidden costs!)

Free Breakdown Ice if the ice machine needs repair and our technicians can't fix it quickly

Unsurpassed customer service (24/7, 365 days a year)

30-day no-penalty cancellation policy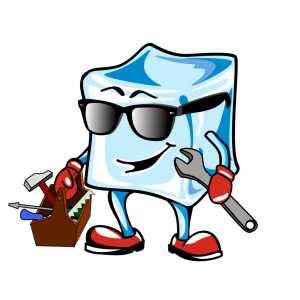 Because we guarantee the performance of our ice machines, we have the same goals you do – maximum uptime, minimum hassle. That means we perform a thorough preventive maintenance service visit twice a year for standard environments*. Our experienced technicians often solve minor problems before they turn into a repair. If we don't succeed in avoiding the repair – pay attention because this is what changes the game – we are on the hook for the expense – not you! Even more, if we can't repair the machine, we'll replace it. It's that simple. It's our job – to make the ice machine work.
Think about it. You never have to worry about scheduling the maintenance. You don't have to hassle with buying filters. You aren't going to be faced with the decision of plowing more money to repair your commercial ice maker or buying a new one. You simply pick up the phone and call our 24/7 Customer Service team and we take it from there.
Oh, did we mention that Easy Ice bears the costs of making sure you have Breakdown Ice? That's right. If you've done what we've asked you to do:  provide power, water, and the right environment, our Customer Service will work with you to ensure you have the ice you need until the machine is up and running again.  
Our program frees you from the hassles of ice machine ownership, providing you the flexibility to focus on what is really important – delighting your customers.
* See our FAQ on non-standard environments.