Quality Maintenance and Repairs for Your Ice Machine in Sedalia
Taking good care of your commercial ice machine lengthens the life of your equipment and helps you avoid expensive, unexpected breakdowns. Don't leave your ice machine in the hands of someone who isn't an expert. Let Easy Ice handle all of the preventive maintenance, deep cleaning, and repairs your ice machine will ever need. Our technicians are the best in town.
Our team is available to help you get started today.
You can give us a call or request a quote online.
We've Earned Our Reputation in Sedalia
Our local team has been servicing commercial ice machines for decades. We take pride in offering the best maintenance, cleanings, and repairs for this delicate equipment. Ice machines aren't just one of many appliances we work on; they're the only appliances we work on. Your ice maker will get the kind of five-star service from an Easy Ice technician only a true expert can provide.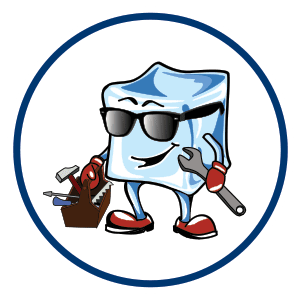 Easy Ice Keeps Commercial Ice Makers Going
Our technicians specialize in Hoshizaki and Manitowoc commercial ice equipment and know how to maximize their performance.
Here's what sets our ice machine service apart from our competition in Sedalia:
Specialized Care for Commercial Ice Machines

Easy Ice isn't an HVAC or refrigeration company. We're ice machine specialists. Our technicians only work on commercial ice makers, with a focus on Hoshizaki and Manitowoc equipment. They'll catch things the HVAC and refrigeration guys won't and repair your ice maker right the first time.
Professional Deep Cleans and Sanitization

Your ice maker needs to be cleaned every six months at minimum and might even require more frequent visits, based on its envrionment. We make sure to clean and sanitize your ice machine inside and out at every maintenance appointment. When you hire us to clean your ice equipment, you know you're getting safe ice for your customers.
Preventive Maintenance That Works

We have a record of doubling the average lifespan of our clients' ice machines, thanks to our thorough preventive maintenance procedures. We'll change your ice machine's water filters and check for warning signs of developing mechanical issues every time you schedule an appointment with us.
Accurate Diagnostic Testing

We test your ice machine in Sedalia to make sure it's functioning properly. If it's giving you trouble, we'll find out why, guaranteed. No ice machine problem is too complicated for our technicians to diagnose.
Technicians You Can Trust in Sedalia

Easy Ice techs are fast, reliable, and responsive. You won't find better, more trustworthy ice machine service techs in the area. If your ice machine breaks down, we'll get to you as soon as possible. If your ice machine is long overdue for a professional cleaning, we'll make sure we leave it spotless.
Don't Sweat Your Ice Machine's Upkeep
With Easy Ice, you'll always have peace of mind when it comes to your ice machine in Sedalia. We'll keep it clean and performing well year-round. If it breaks down, we'll have it back up and running as soon as possible.
Schedule Your Ice Machine's Next Cleaning, Maintenance Visit, or Repair Today
Give your customers in Sedalia the clean, safe, abundant ice they want. Let Easy Ice optimize your ice machine's performance.
Regional Office: 421 S. Kentucky Ave. Sedalia, MO 65301