Buy a Five-Star Commercial Ice Maker in Tulsa for Your Business
We have the largest inventory of Hoshizaki and Manitowoc ice machines, bins, and dispensers for sale in Tulsa. These consumer-favorite brands are known for their durability, reliability, and superior ice. Whatever ice type you want, however much ice you need per day, we have an ice maker that's right for you.
Our team is available to help you get started today.
You can give us a call or request a quote online.
Get an Energy Efficient Ice Maker Here
We're proud to sell Hoshizaki and Manitowoc's Energy Star ice machines in Tulsa. These two brands have made the Energy Star list for over a decade, showing a commitment to the environment and customers like you. Energy efficient ice makers use less water and electricity when properly cleaned and cared for. If you want lower utility bills and to make a smaller environmental impact, ask us if an energy efficient ice maker could work for your business.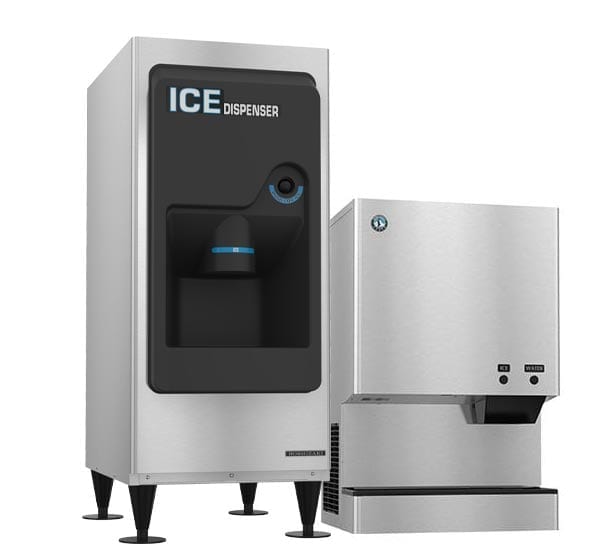 Ice Machines
for Sale in Tulsa
Manitowoc and Hoshizaki ice machines that produce between 250-2,000 lbs of ice a day.
Our Ice Machines
Commercial Ice and Water Dispensers in Tulsa
Whether you need a countertop ice and water dispenser or a hotel dispenser, we have it!
Dispenser Models
Ice Storage Bins in Tulsa
No matter how much ice your business needs a day, we have a wide range of ice storage options at any size.
Our Storage Bins
We Can Sell You the Perfect Ice Machine for Your Unique Needs
You don't have to settle for expensive ice equipment that's only good enough. We guarantee we can get you exactly what you want and need. If you're not sure what you're looking for, our sales team can help you pinpoint which ice maker model is right for you.
Our inventory in Tulsa features:
Top-quality ice equipment

Hoshizaki and Manitowoc ice machines, dispensers, and bins

Wide range of ice production rates

Between 250-2,000 lbs a day

Large selection of ice types

Choose between crescent ice, square ice, dice ice, nugget ice, and more

High-efficiency options

Energy Star units use 15% less energy and 10% less water than standard units
Buy Your Next Ice Maker from Local Experts
---
We've been selling, servicing, and renting out commercial ice equipment for decades. We know ice machines. We'll make sure you get the right ice maker for your business at the right price.
Get Your Free Ice Machine Quote Today
If you're ready to buy a Hoshizaki or Manitowoc ice maker that will serve your Tulsa business for years to come, let us know.