The smart move is an ice machine lease. Many companies sell or lease commercial ice machines because their goal is to make a profit by selling you a product or service. With an Easy Ice Subscription, we only profit by solving a problem and delivering the result you need.
When you buy an ice machine, any hassles that come with it are yours. With an ice machine lease, however, repairs and maintenance are our responsibility. Most food service equipment (ovens, grills, refrigerators, etc.) has long-term durability. But ice machines are known to be the least reliable equipment in the kitchen. There is absolutely no upside to owning a commercial ice machine. That's why we make Easy Ice subscriptions hassle-free. If you don't own the machine, you don't own the hassles.
Leasing a commercial ice machine is often even more challenging.  Commercial ice maker leases often include long-term contracts, credit checks, fine print, cancellation penalties, along with other surprises.  To us, that's complicated.
An Easy Ice subscription is simple.  For a small setup fee and a fixed monthly fee Easy Ice provides you with:
Top of the line commercial ice machines manufactured by Hoshizaki

All preventative maintenance and repairs (no hidden costs!)

Ice maker bins and ice dispensers

Complimentary standard water filters (2 per year)

Free Breakdown Ice if the ice machine needs repair and our technicians can't fix it quickly

Unsurpassed customer service (24/7, 365 days a year)

30 day, no-penalty cancellation policy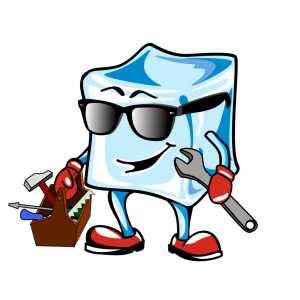 How hard can that be?  The bottom line is that our job is to make sure any ice maker on your property is producing to the manufacturer's specifications – whether that is today or 10 years from now.  With a subscription, you don't care about the machine, all you care about is the ice that comes out of it.  If we need to replace it, you don't care.  Try that with an ice machine lease!
Here are some of the typical questions to answer before you lease a commercial ice machine:
Is the ice machine lease priced fairly?

Is the commercial ice machine the correct size? And if not, what are your options to trade-in or upgrade equipment with your lease?  

If the ice maker breaks down, what are your options for back-up ice?

What are the penalties for early termination of the ice machine lease?

Are you comfortable with the long-term lease (typically 3-5 years) commitment?

What is the interest rate?
Additional hassles typically associated with a commercial ice machine lease include:
Reducing your flexibility

May reduce your service provider's incentive to work hard for you

Is typically not an all-inclusive service, incurring additional costs

Limits the amount of money you can borrow to grow your business
Easy Ice is the only national company that has a turnkey solution to your ice machine and ice supply needs.  No other company can guarantee your ice supply and the performance of ice machines better than Easy Ice!
You may dislike your ice machine, but you'll love your ice machine subscription.  Give us a call.  You'll love what we can do for you!
866-easyice
(327-9423)