If you are in the market for a commercial ice machine, but you are looking for the smartest alternative to purchasing or ice maker rental, consider our all-inclusive monthly subscription.  Our hassle free program helps you avoid:
Spending thousands of dollars to purchase equipment,

Hassling with the most unreliable piece of equipment in the kitchen

Dealing with the unpredictable costs of ice machine ownership
An Easy Ice Subscription is a smart, simple, stress-free alternative to ice maker rental, and guarantees an affordable, reliable supply of safe, clean ice.
Getting started is simple:
Easy Ice installs a top of the line ice machine along with a water filtration system
Easy Ice performs all maintenance/repairs – and even pays for Breakdown Ice.
You pay an affordable one-time setup fee and a fixed monthly fee.
We don't lock you in to a long-term contract, so if you ever need to cancel, give us 30 days notice and there is no penalty.  With that kind of flexibility, what have you got to lose?
It is because of this smart, simple, stress-free model for securing a guaranteed supply of ice that business owners have made Easy Ice the fastest growing company in the ice machine industry.
Call us at 866-327-9423 to learn more about an Easy Ice Subscription.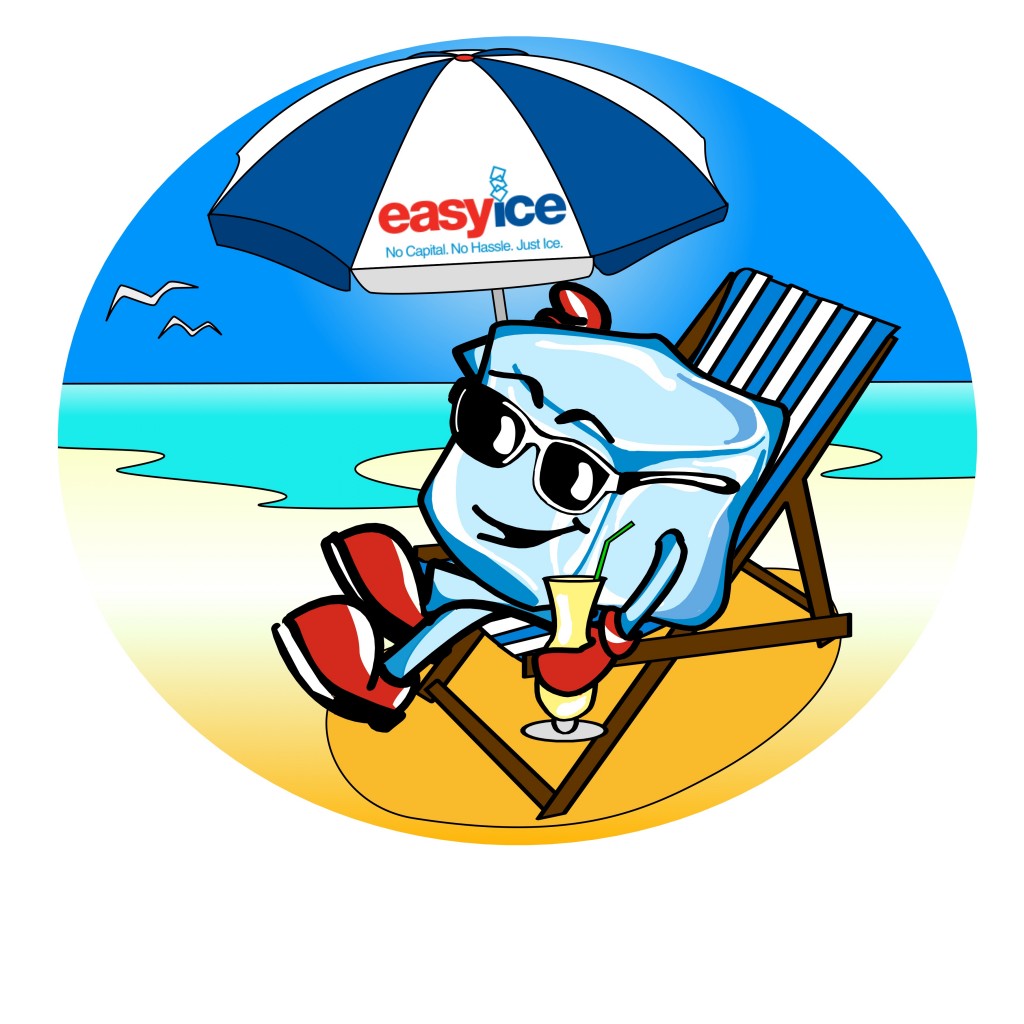 Your Smart, Simple, and Stress-Free Alternative to Ice Maker Rental
Smart
You didn't spend thousands of dollars on the purchase price of buying a commercial ice machine.
Your price for ice is fixed. No surprises leads to better budgeting.
You'll never spend money (beyond your fixed subscription fee) on ice or ice machine repairs.
You've freed up money and time to invest in things that really matter to your business.
You're not tied to an inflexible lease.
You can expand your ice making capacity when needed with our upgrade program.
Simple
Our pre-installation site survey ensures you get the right size and type commercial ice maker for your needs.
We call you to schedule preventive maintenance visits. You never have to ask.
Our technicians perform routine maintenance and diagnose any issue before it becomes a problem.  We deep clean the ice machine and replace the water filters.
Call one number for everything.  Our Customer Service hotline is open 24/7, 365 days for your convenience.
Easy Ice documents all maintenance and repairs calls so you don't have to. If you need a copy, just give us a call.
Everything is covered!
Stress-Free
You'll never worry about your ice supply again! Easy Ice handles everything for you.
You'll never stress over costs or inconveniences of a broken ice machine.
If you need to upgrade, simply call customer service and we'll arrange to bring you a larger machine for a reasonable, one-time fee.
Since our ice machine subscriptions cover repairs, you'll never worry if you were charged too much for repairs or if you paid for parts that weren't really necessary.
When the health inspector pays a visit, you'll have no stress about the condition or sanitation of the ice maker.
With Easy Ice on your team, you have one less thing to worry about — ice!
Chef Robert Irvine knows a thing or two about running successful restaurants. His advice is "never own an ice machine".  For him, and savvy business owners across the country, subscriptions are the Smart choice.
Eliminate a little stress from your life – give us a call.