Our team is available to help you get started today.
You can give us a call or request a quote online.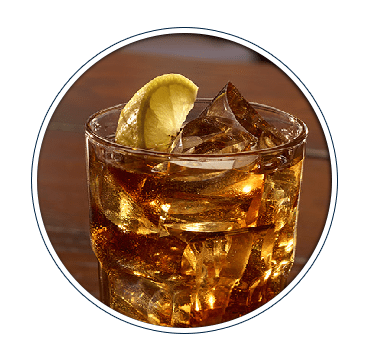 Crescent Ice: A Classic Ice Cube for Every Business Need.
---
Ice needs to be solid and functional, usable for drinks, food, or presentations. The perfect cube also needs to elevate the presentation of drinks and catch the customer's eye. Most of all, ice needs to be produced quickly and in abundance. Hoshizaki crescent ice accomplishes all this.
The Perfect Cube
---
Hoshizaki's signature crescent ice, also called the KM Cube, is a hard, individual cube with a unique crescent shape. Crescent ice is clear and slow melting, which maintains the taste of soft drinks, cocktails, and high-end scotches and whiskeys. The ice cube's flat, crescent shape allows more cubes to fit in a glass, making drinks look fuller. The cube's design also prevents liquids from splashing out of a container when poured. Crescent ice is an excellent choice for prepping food or keeping bottles and cans cool in beer troughs.
Across a wide spectrum of industries, bar owners, restaurant managers, and facilities managers choose crescent ice for its adaptability and durability. Slower melting ice also means your employees make fewer trips to the ice machine, increasing productivity.
---
The Right Machine
---
Hoshizaki ice makers come in a wide range of sizes to fit any business, large or small. Easy Ice carries Hoshizaki crescent ice machines that produce as little as 260 lbs or as much as 1900 lbs of ice over a 24-hour period.
---
Clean, Clear Ice. Guaranteed.
---
The KM evaporator freezes the cleanest water and rinses out many minerals and impurities, guaranteeing clear ice every time. KM evaporators also form each ice cube individually, preventing crescent cubes from clumping together. Hoshizaki KM evaporators are made of stainless-steel, so they stand up to acid-based cleaners.
Key Specifics:
---
Ice Type
Crescent Ice (KM Cube)
Brand
Hoshizaki
Shape
Crescent (Half-moon shape)
Available Models

KM-515

KM-600

KM-660

KM-901

KM-1100

KM-1301

KM-1340

KM-1601

KM-1900

KMD-410

KMD-460

Width
½"
Depth
1 1/8"
Height
1 ½"
---
Technical Documents
---
Hoshizaki Ice
Featured Crescent Ice Machines