Solve your Hotel Ice Machine Problems with a Subscription
Ice is Not Just an Amenity - It's a Necessity.
The best hotels have an ice maker in nearly every corridor and on every floor. With subscriptions starting at $145 a month, it's easy to give your guests the best with our affordable ice machine costs!
Our team is available to help you get started today.
You can give us a call or request a quote online.
Subscribe and Save on your Hotel Ice Machine
The hospitality industry utilizes hotel ice machines on nearly every floor to ensure all their guests have the best experience. With an Easy Ice subscription, we provide top-of-the-line hotel ice machines and ensure they're operating at 100% for one low monthly payment. Our revolutionary solution is the smartest way for hotels to save on monthly expenses.
Subscriptions are all-inclusive, so you'll know what your ice will cost each month. We also include maintenance and repair costs in your ice machine lease making it easy to fit into your budget. We created our program as an end-to-end solution, so we even cover backup ice when your hotel ice machine is down.
Your guests can't wait that long for ice, and Easy Ice's team of experts are here to make sure they never have to. As a nationwide company, we're able to provide hotel ice machines at all your locations.
Our hotel ice machine subscriptions include:
Top-of-the-line hotel ice makers, hotel ice dispensers, and storage
Delivery and installation
Scheduled maintenance, cleaning and sanitizing twice a year
Parts, service, and labor for all covered repairs
24/7 customer support
Discounts for multiple machines
Complimentary Breakdown Ice
Nationwide service for all locations
---
Simplify Hotel Ice Machines with Subscriptions
---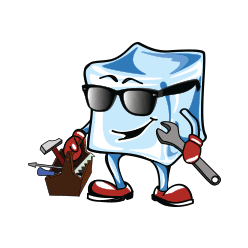 The Low-Cost Solution for Hotel Ice Machines
Your capital is best spent on increasing your bottom line. Our ice machine subscriptions are fixed and low-cost, so you can invest in what matters the most – your guests.
---
Quality Hotel Ice Machines
We provide the best Hoshizaki and Manitowoc ice machines, commercial ice dispensers, and ice bins on the market. We have ADA ice makers, with sizing options to fit any number of guests per floor. We have hotel ice machines that produce between 100 and 1900 pounds of ice a day. Our low monthly price ensures your guests stay cool and comfortable at the lowest cost!
---
Reliable Ice at an Affordable Cost
With subscriptions starting at just $145/month, you can now have top-of-the-line equipment and dedicated support at a price you can afford. Easy Ice subscriptions save hotels the time and money needed to keep your ice makers up and running, so you can invest in what matters – providing the best hospitality for your guests.
Top Support for an Industry that Never Sleeps
The hospitality industry doesn't stop working at night and neither should your ice machine. With routine service and cleaning, you'll have a reliable ice all day long. Also, if your hotel ice machine requires service, we're here for you 24-hours a day.
---
Focus on Guests. Let Us Do the Rest.
We include everything for one price. You get two annual scheduled preventive maintenance visits with deep cleaning and sanitizing. Also, we include all service, parts, and labor for repairs. If the machine ever goes down, we'll provide you with complimentary ice or cover the costs for replacement ice. When you choose Easy Ice, you purchase security and peace of mind!
---
24/7 Customer Support
Hotels don't close their doors for the holidays, so we keep our doors open as well. We maintain 24/7 support along with a fleet of qualified technicians to resolve any hotel ice machine issues quickly.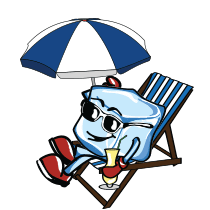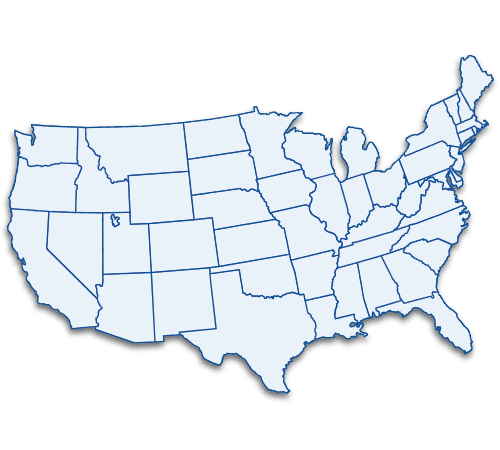 National Footprint for All Hotel Locations
Easy Ice is the leading provider of hotel ice makers in the U.S. Our hotel ice machine subscriptions make managing all your locations simpler than ever, no matter where they're located. With Easy Ice you get one bill, one point of contact, and one mission – to bring you the best equipment with the highest standard of cleanliness and support.