Last updated on March 8th, 2023 at 11:42 pm
Looking for the best commercial ice machine for your business? Easy Ice knows how overwhelming that can be, and we're here to help. Working with businesses of all kinds across the country, we've installed and now maintain over 30,000 commercial ice makers. You might say we know a thing or two about finding the right match!  
If you need help deciding which ice maker is best for your business, you're in the right place. Let's examine the best commercial ice machine models for different ice types, business applications, styles of ice machine, and overall reliability.
Best Commercial Ice Machines for Overall Reliability
There are many factors to consider when choosing the best ice machine for a given business, including peak ice consumption, preferred ice type, and workspace conditions. But taking a step back and looking at the whole picture, Easy Ice has found the following models to be the most reliable commercial ice machines for the widest variety of our customers.
Manitowoc Indigo® NXT IT Series (Cube)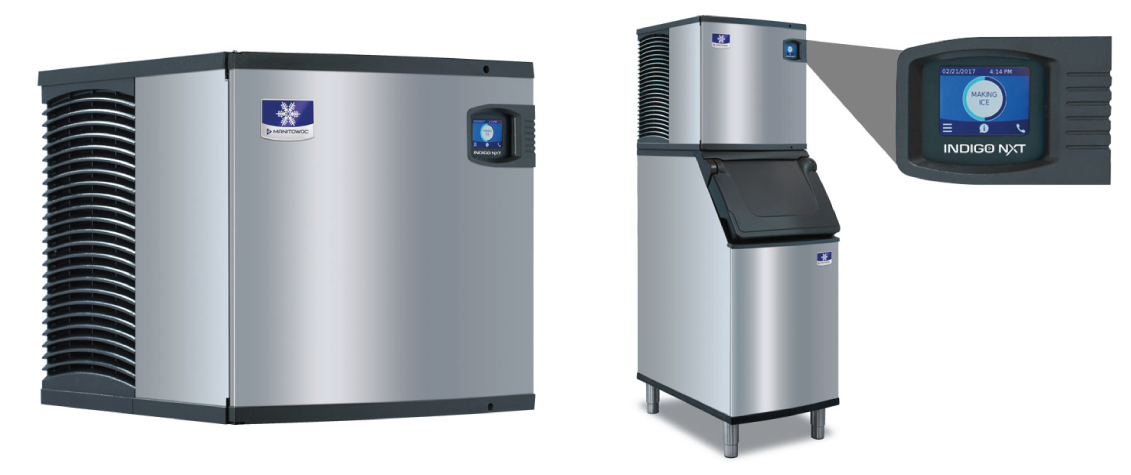 If there's one thing we can say about the Indigo® NXT IT series ice makers from Manitowoc, it's that they tend to get the job done. These machines have an innovative, easy-access design that allows for much better cleaning and ease of maintenance, and in our experience, this makes them more reliable than the average ice machine. Additionally, different machines in the series have the capability to create dice, half-dice, and regular ice cubes. Popular ice machines from the NXT IT line include the IT0500 and IT0620 series—among many others.
ICETRO IM-0770-AN/AF (Flake & Nugget Ice)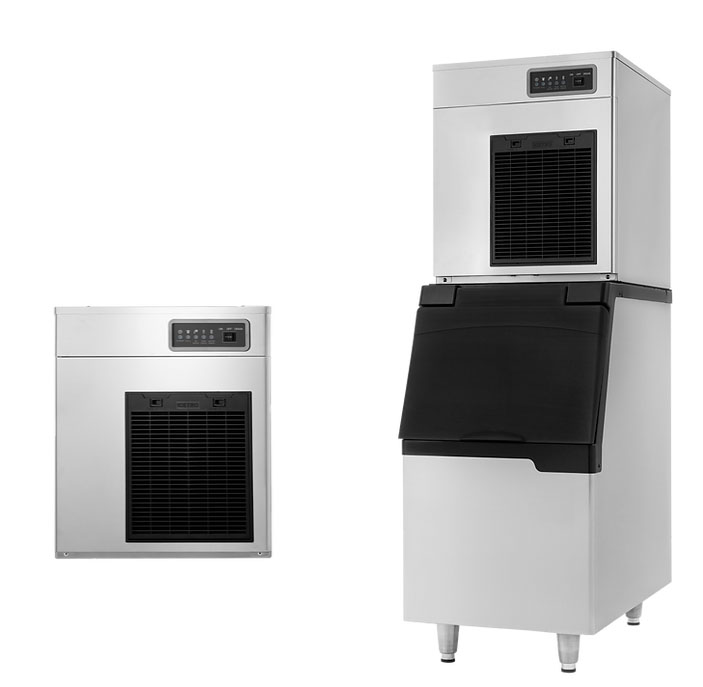 The reason a nugget ice machine is grouped with a flake ice machine here is that they both come from the same type of unit. A nugget ice machine is simply a flake ice machine with smaller channels in the extrusion head that further compresses the flaked ice into nugget ice.
Our customers often request nugget ice machines due to the popularity of that ice type. When it comes to the preferred ice machine models for these ice types, we've selected the 770-series flaker/nugget ice machines from ICETRO. These models are designed for easy installation and service, durability, and consistent performance. We've found them to be the right option for businesses in need of a modular nugget or flake ice machine that will stand the test of time.
Hoshizaki DCM Series (Nugget Ice + Water)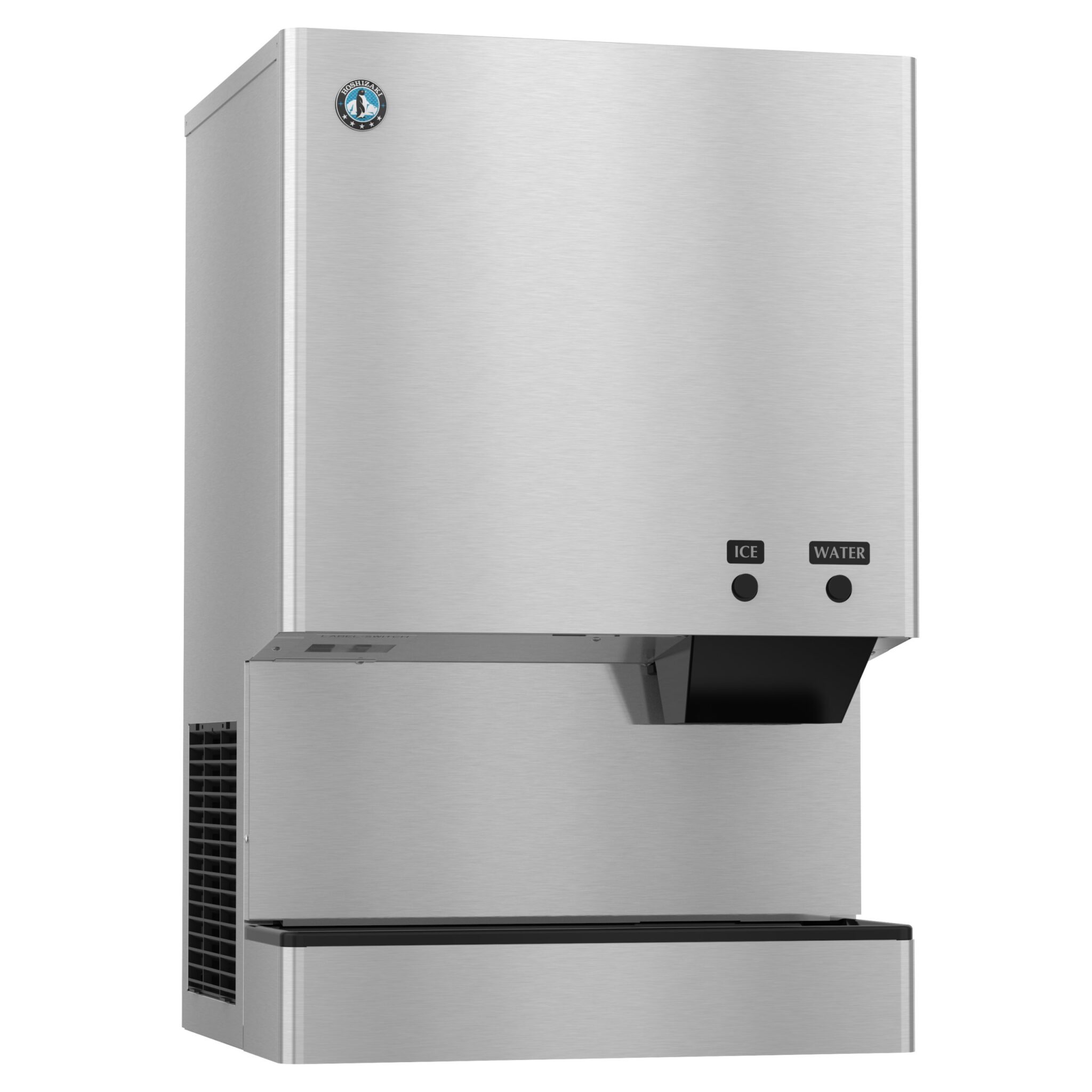 The DCM series from Hoshizaki is a self-contained nugget ice maker and dispenser that allows users to dispense cold water in addition to nugget ice. Because nugget ice is often requested in places like corporate offices, nursing stations, and cafeterias, the added benefit of a water dispenser makes sense in many applications. Between the convenience of the design and reliability that comes with the Hoshizaki name, the DCM series is often an easy pick for us. Popular machines from this line include the DCM-300BAH and the DCM-500BAH/BWH.
Please note that Easy Ice does not recommend the current iteration of the "OS" variants of the DCM series. These machines have remote sensors for hands-free dispensing, but we've found that they don't always work—particularly when used with clear cups.
Hoshizaki IM Series (Large Cubes)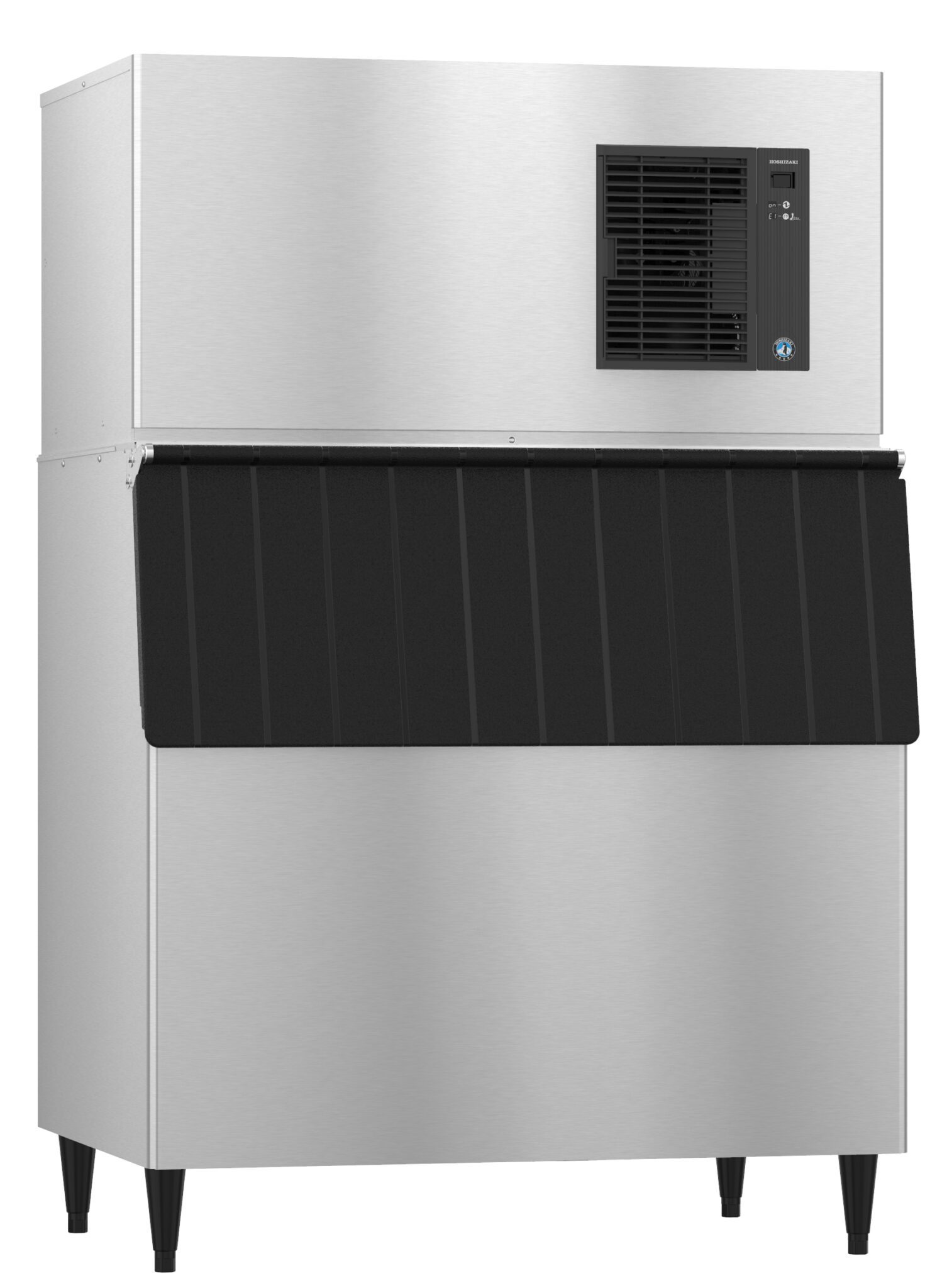 Hoshizaki's IM-series ice machines make larger ice cubes, and although large cubes aren't quite as common as regular crescent or standard cube ice, they're important for certain high-end and specialty establishments. Over time, we've found the IM series makes large square cubes with the best consistency in the industry. Ice makers we use from this line include the IM-500SAB and the IM-50BAA-LM—both of which have also made our list as the best large ice cube makers.