Last updated on October 26th, 2022 at 06:39 pm
In a city with a large population, hoards of tourists and politicos, plus a bevy of restaurants, it's not easy for a restaurant to stand out. But Duke's Grocery is doing just that. A week doesn't go by without a stellar review or press mention of Duke's Grocery.
Best Bites describes Duke's Grocery as the best restaurant for brunch in Dupont Circle. "This brick-walled, Brit-inspired East Dupont destination for oversized sandwiches and strong cocktails draws daytime diners with a chalkboard brunch menu. Our favorite hangover cure: the English brekkie, a strapping plate that includes bacon, braised mushrooms, runny eggs, toast, and roasted tomato."
What is Duke's Grocery doing to garner rabid fans and earned media? The Iceologist sat down with owner Daniel Kramer to learn how this casual neighborhood joint has positioned itself as one of DC's go-to restaurants.
The Iceologist: Congratulations on your success, Daniel! I read you take your inspiration from East London "greasy spoons". How did you come up with the concept for Duke's Grocery?
Daniel: Duke's Grocery is inspired by a very unique part of London, historically an affordable (by London standards) working-class part of town with tons of creatives and immigrants. The community is an eclectic mix of artists, immigrants, and blue-collar folks. You'll find a curry shop next door to a gritty pub, and an Asian restaurant with a diner down the street. There's an edgy, avant-garde feel that I wanted to bring back to DC. We love this juxtaposition of cuisines, food, and ingredients from around the world.
The Iceologist: Tell me more about your unique brunch offerings.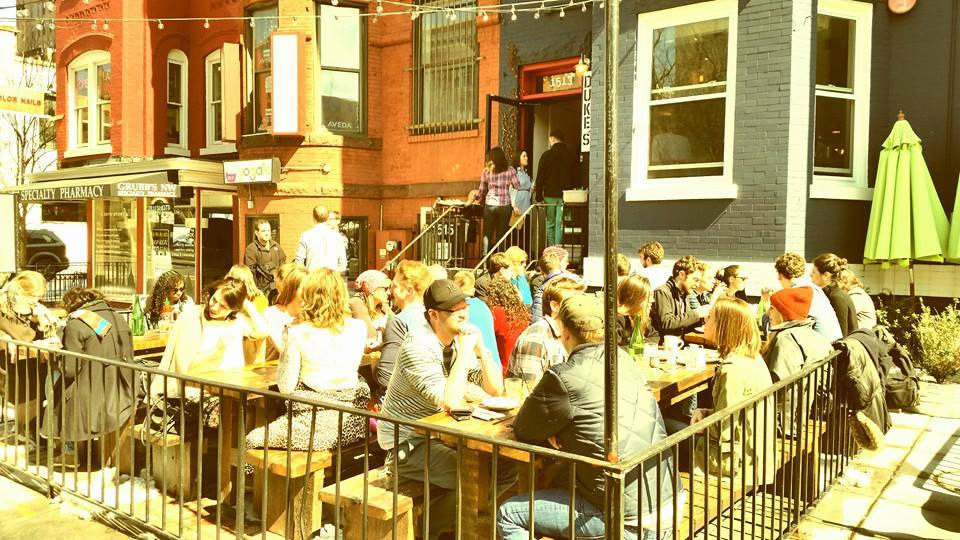 Daniel: Brunch is a big deal in Washington DC and every restaurant has it's own take on brunch, which is our most heavily British service. We offer bangers, black pudding, white pudding, haggis, and rashers. Customers love our outdoor patio. We're on the sunny side of the street and have 5 large communal patio tables made from beautiful reclaimed wood. Add bottomless mimosas and bloody Mary's, and you've got a really fun atmosphere!
The Iceologist: Sounds like a great place to chill. But I have to ask for a description of your menu items as I'm not familiar with some of these.
Daniel: Black pudding is blood sausage and very popular. White pudding is a scrapple in traditional English preparation. Rashers are English-style back bacon, a kidney-shaped piece of pork with a thin strip of fat around the edge. Unlike American bacon, rashers are not processed meat. Customers love it!
The Iceologist: Very cool! You've garnered a lot of positive press including being named Best Burger in DC by Zagat and Thrillist.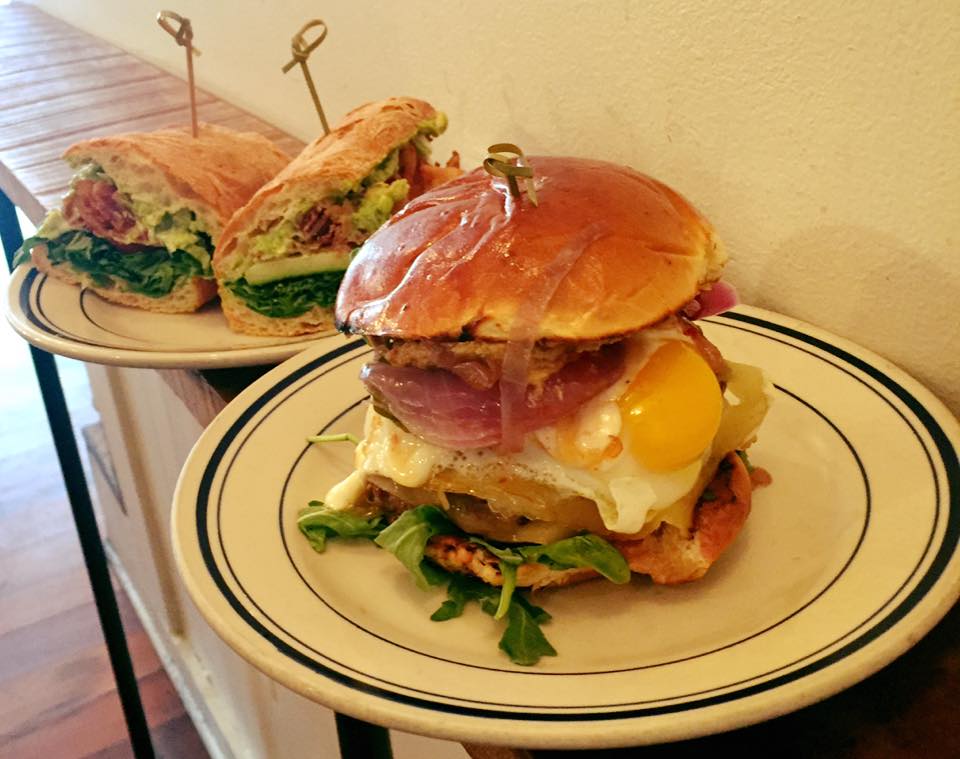 Daniel: Our burgers are our best-sellers as we have them on every one of our menus; brunch, lunch, dinner, and late night. Burgers are of course a very American dish and they're huge in London right now too.
We're big into seasonal and fresh ingredients, which are reflected in all of our menu items, including our burgers. Our commitment to seasonal ingredients means we always have something new on the menu. Our focus is intensely on quality and consistency.
The Iceologist: That's really smart. Consumers crave the freshest ingredients. Another menu item that's getting a lot of press is your take on a classic Cubano. Tell me about it.
Daniel: Our Cubano is a more substantial spin on the traditional preparation. In addition to ham, we've added fried chicken and avocado.
The Iceologist: Wow, that sounds delish! As a neighborhood joint, who's your clientele?
Daniel: We get everybody; locals, regulars, and tourists. We're family-friendly plus we have a late-night service, with our kitchen serving until 1 am Wednesdays – Saturday. Happy hour is hopping too. We have cocktail, craft beer and wine specials from Noon – 7 pm on weekdays.
The Iceologist: It's no wonder Duke's Grocery is a success! As a noteworthy and successful restaurateur, what advice would you give to up-and-coming restaurant owners?
Daniel: A couple of things are critical. First, don't skimp on your equipment. You must have reliable cooking, refrigeration, and ice making units. I chose Easy Ice over buying an ice machine for those "just in case" scenarios. You don't want your ice maker going down during a busy service. Easy Ice's program is simple. I've had to use their Breakdown Ice benefit once or twice and it went really smoothly.
Another tip is to establish strong relationships with your landlord and your neighbors. That's simply the right way to operate.
We're excited to be opening another location soon – Duke's Counter, across the street from the National Zoo.
Duke's Grocery is open for brunch, lunch, dinner, happy hour, and late-night dining. Reservations are accepted for parties of 6 or more. For more information, please visit: http://dukesgrocery.com