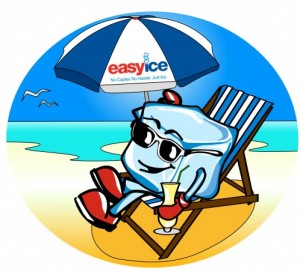 Our monthly subscriptions make it easy to have a Hoshizaki or Manitowoc ice maker on-site at your business. Thousands of businesses across the country have ditched owning ice machines in favor of ice machine subscriptions. Successful, well-known restaurant owners like Marc Murphy, Robert Irvine, Amanda Freitag and Gordon Ramsay use Easy Ice instead of owning ice machines.
Subscriptions simplify your operations by providing you with a cost-effective, all-inclusive solution to your ice needs. No Capital. No Hassle. You provide the electricity, water and drainage and we do the rest to guarantee you always have ice in the bin. Simple!
Commercial ice machine subscriptions featuring a Hoshizaki or Manitowoc ice maker are Smart, Simple and Stress-Free.
For an affordable, predictable monthly fee, your custom subscription includes:
Hoshizaki or Manitowoc Ice Maker

Storage Equipment, Dispensers and Accessories

Biannual Preventive Maintenance

Biannual Ice Machine Sanitation

2 Standard Water Filters per year

Free Repairs (parts and labor)

Free Breakdown Ice 24/7

U.S.-Based Customer support
Are you ready to start saving money, time and stress? Simply give us a call at 866-easyice or fill out this form and a sales rep will contact you shortly.
Easy Ice is the only company that offers ice machine subscriptions on a national scale.  Whether your company is in New York City or Salt Lake City, we're able to serve you with the best ice making equipment and superior service.
Commercial ice machines are needed in all kinds of businesses… not just food service.  Besides restaurants, our customers include hotels, convenience stores, office buildings, nursing homes, golf courses, schools, health clubs and churches.  Subscriptions are so affordable, any company that depends on ice can afford to have a Hoshizaki or Manitowoc ice maker.  We're pleased to serve contractors, landscapers and freight distribution centers too.
Start your ice machine subscription today!  We promise you the best ice machine you'll never own!