Chicago businesses depend on ice. You need a commercial ice machine that's reliable and affordable. Is there another option besides buying or leasing an ice maker?
Thanks to Easy Ice, the answer is Yes! We offer ice machine subscriptions, and we're the only national company with this solution. We take the capital risk, so you don't have to.
Unlike ice machine leases, our subscriptions are Fully inclusive with No Hidden Fees!
Qualified customers don't even have to sign a lease! And, if you decide to cancel, there are no penalties with 30 days' notice. You won't find this level of ease with an ice machine lease.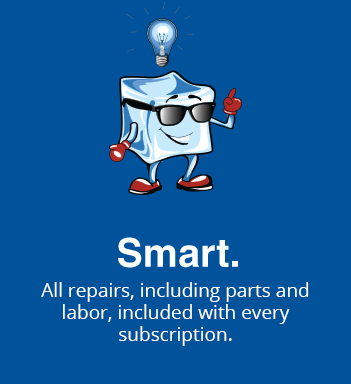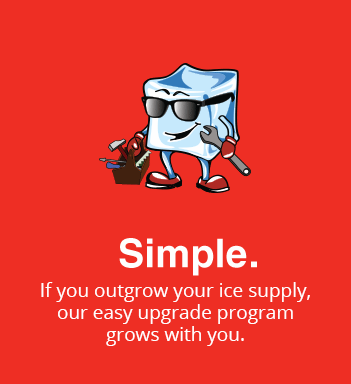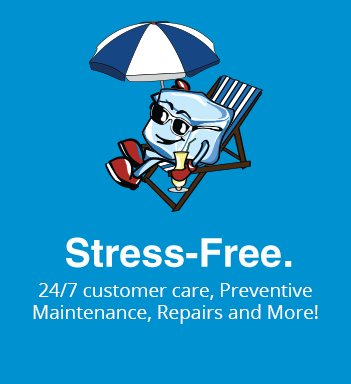 We are truly the only no-hassle solution to your ice needs. We start you off with a top-of-the-line Hoshizaki or Manitowoc commercial ice machine (energy-efficient and durable). Our technicians completely maintain the ice making unit and replace water filters during their biannual visits.  Standard water filter replacements are free!
We also perform comprehensive cleanings on the ice makers every six months at your Chicago location. No fear when the health inspector checks the ice machine!
Even the best maintained commercial ice machines in Chicago can break sometimes, but with an ice machine subscription, you're covered! We also include ice machine repairs in our subscriptions (parts & labor).
If the ice machine isn't performing to specifications, all you need to do is call our customer support team. We are available 24/7, every day of the year (including holidays). Our team will arrange an ice machine repair technician to come to your Chicago site as soon as possible.
If we can't repair the ice maker quickly, you don't have to worry! Subscriptions include Breakdown Ice. That means we cover the costs for replacement ice if needed.  Extra ice for parties or events (Peak Ice) is not included in subscriptions, but we can provide that for you too. Not complimentary, but convenient!
Why Chicago Chooses Easy Ice
Businesses are selecting our subscriptions over buying or leasing commercial ice machines in Chicago. Owning an ice machine is full of unexpected and ongoing expenses. Leases are restrictive, and you still have added expenses.
We offer a wide selection of ice machines, ice bins, and dispensers. Also, we have ice makers that produce a variety of ice types. Whatever your ice needs are, we have the right size and type ice maker to fit your needs!
In Chicago, you've got Bears fans, Cubs fans, and White Sox fans. Sports fans love a place where they can watch the games. If you own a sports bar or restaurant, you need to have a steady supply of ice!
If your business relies on ice, you need an Easy Ice subscription! We're a national company, and we serve most areas of Illinois. We're proud to provide commercial ice machines in Chicago, Oak Park, Stickney, Cicero, Aurora, Joliet, Summit or Brookfield give us a call!
Subscription Program Highlights
Top Quality Ice Machines, Bins & Dispensers

Delivery & Installation

Preventive Maintenance & Cleaning

All Repairs, Including Parts and Labor
Professional Grade Water Filtration System

Complementary Breakdown Ice

Simple Ice Machine Upgrade Program

30-Day Cancellation for Qualified Customers